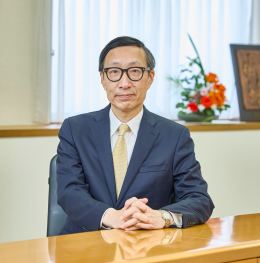 Under the 2017 Basic Policy on Economic and Fiscal Management and Reform announced by the Japanese government in June 2017, the Cabinet decided that the NHI drug pricing system would undergo drastic reform. This is to include a sweeping zero-based review of Premium for Promotion of New Drug Creation and Resolution of Unapproved Drugs/Indications; annual market price surveys and NHI drug price revisions; and the full-scale introduction of a cost-effectiveness assessment.

The pricing system reform is to be carried out ahead of revisions of the medical services payment system, scheduled for April 2018.

The new reviews specifically reflect ongoing discussions by the Council on Economic and Fiscal Policy and the Central Social Insurance Medical Council concerning the increases in healthcare costs that are being driven both by a rapidly aging population and healthcare advances.

At the same time, the environment surrounding the financial administration of healthcare is by no means secure, due first to the decline in working-age Japanese who are supporting the National Health Insurance system and, second, to lower tax revenues reflecting stagnant economic growth. Thus, it is not difficult to imagine that reform of the drug pricing system may not be to the pharmaceutical industry's advantage.

Since 2000, the Nippon Chemiphar Group has developed business under a management strategy focused on three principle goals: establishing a strong presence in the generics business; becoming a leader in the field of hyperuricemia with a focus on Uralyt; and pursuing proprietary drug discovery and development.

Given the dizzying changes in the environment surrounding our industry in Japan, we augmented this strategy in 2015 with an additional goal: Plus 1, representing our expansion into overseas markets.

In addition to generic drugs, which are currently driving our earnings, in recent years we have begun to see results in the hyperuricemia market and our search for promising candidate compounds. Thus, we will accomplish our three goals and further accelerate the efforts for Plus 1 initiatives.

To lower patient costs and reduce government healthcare expenditure—despite Japan's everchanging economic and pharmaceutical industry environments—the Nippon Chemiphar Group will continue to pursue this growth strategy so that we might contribute to society and expand our business. We look forward to the continued support of all our stakeholders in these endeavors.


Kazushiro Yamaguchi
President&CEO
Note:
* Hyperuricemia is a clinical condition in which the uric acid level in 1 deciliter of blood serum is over 7.0 milligrams. Without treatment, it may lead to gout, which causes severe pain, usually in the toe. In addition, hyperuricemia may lead to kidney impairment and urinary calculus, as well as hardened arteries, a condition related to cardiac infarction and stroke.